Shows
Brilliantly fun interactive storytelling shows for families!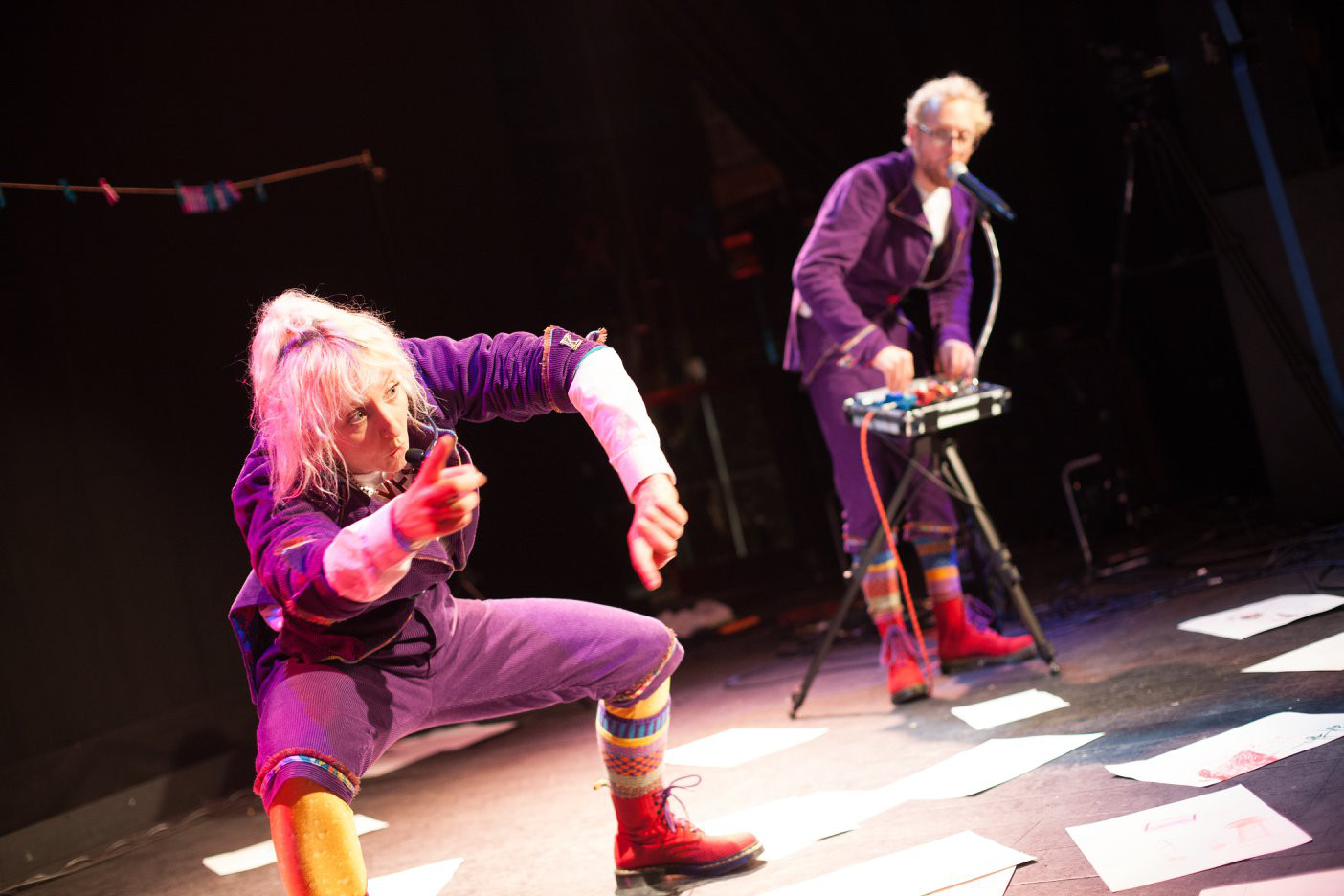 A brilliantly fun interactive storytelling show for families!
Katie and Simon embark on a special trip from the Adventure Bureau to find new inspiration for creating stories. With the help of your biggest (and smallest) ideas, they weave a totally improvised story complete with an improvised soundtrack and songs. The audience decides what elements go into the bursting story melting pot, but who knows what will come out!?
Trailer...
"We've not laughed so much in ages!"
We all loved it! It was so refreshing to take the children to something that was so fun and engaging.
Adventure Bureau will go very far!
The show is highly adaptable, and has been performed internationally in theatres, on the streets, and at festivals, including: The Wardrobe Theatre (Bristol), HooHa! Festival (Bristol Beacon), Arnolfini (Bristol), The Big Malarky (Hull Literature Festival), Shindig Festival, DIY.org Headquarters (San Fransisco), The Hub (Wales Millenium Centre, Cardiff), and Creative Workspace (Bristol), The Cube Microplex, and Mivart Studio.
Gallery...